How to Become a Pilot – Part One
15 December 2022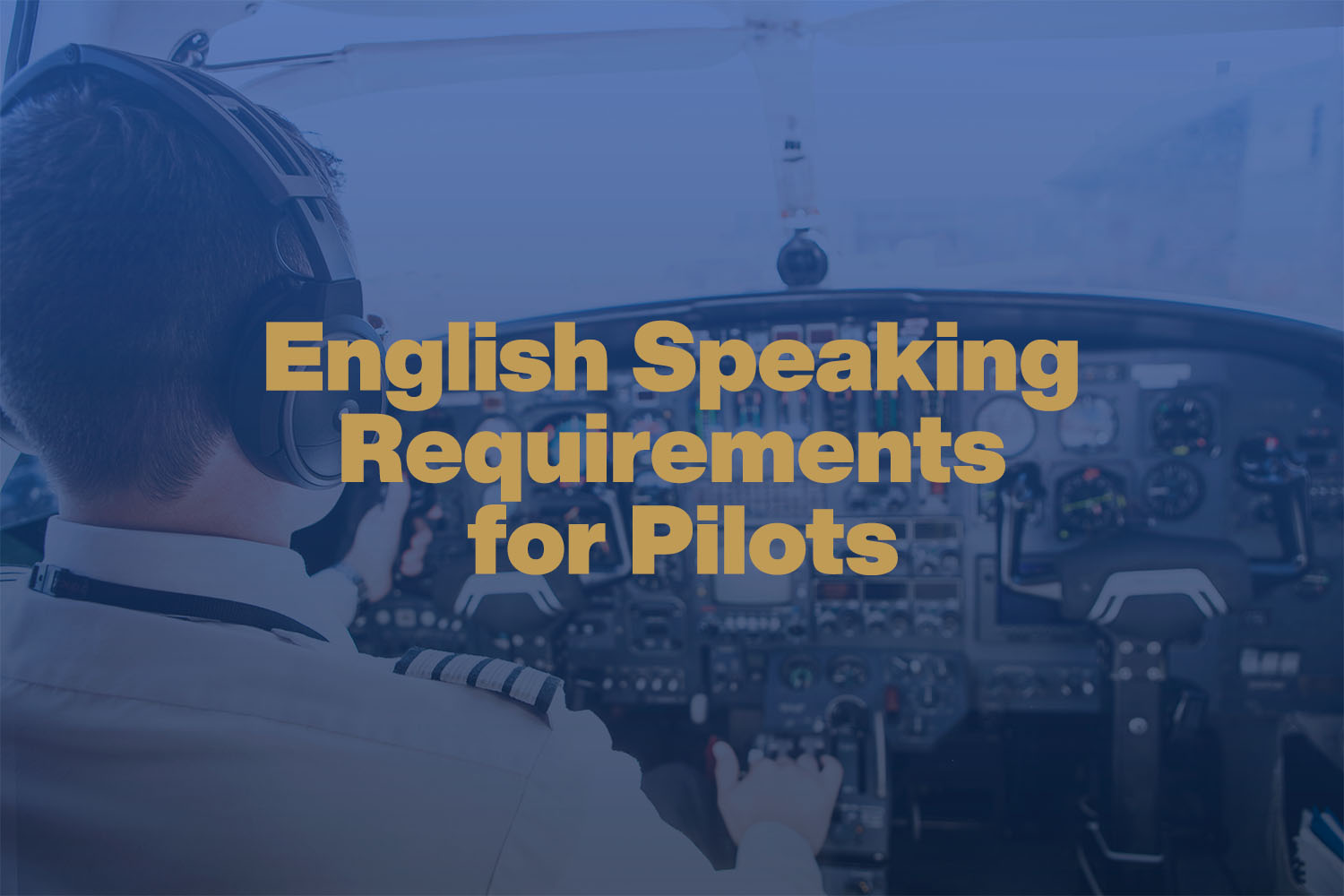 Pilot English Requirements
15 January 2023
Flight Training in Vancouver
Why Flight Training in Vancouver?
Is flight training in Vancouver the correct choice?
If you are thinking about flight training in Vancouver this article will hopefully provide some additional information for you to make your decision.
Vancouver Area Airports
First, a little about the area. In the Vancouver area there are five major airports; Vancouver (CYVR), Pitt Meadows (CYPK), Boundary Bay (CZBB), Langley (CYNJ), and Abbotsford (CYXX). All of these are in class 'C' control zones. There are also several outlying uncontrolled airfields with much less traffic; Chilliwack (CYCW), Hope (CYHE), and Squamish (CYSE). Furthermore, Vancouver Island also offers multiple destinations which I will discuss later in this document. I am not native to the Vancouver area. I grew up in a small northern Ontario town. However, I currently live in the Vancouver area and I think it is the ideal location for flight training. Here is why.
Highly controlled airspace but with lots of uncontrolled airspace
I did my PPL in Manitoba where there is little to no controlled airspace for VFR traffic. While this may be great initially for the inexperienced pilot, it leads to a lack of confidence later in your career flight training. If you do not learn to speak to controllers and fly in controlled airspace early in your training, you will likely find yourself flying around controlled areas as you progress as a pilot. It is important to develop confidence and familiarity with controlled airspace and you will certainly get that if you choose to do flight training in Vancouver.
As mentioned above, there is still lots of uncontrolled airspace in the area for VFR traffic. As you move further away from Vancouver International Airport (CYVR) the floor of the controlled airspace increases. This means you can fly around underneath it without having to speak to a controller, such as, when you are practicing air exercises with your instructor.
There are also quite a few uncontrolled airports in the area. It is important to fly into these areas to learn the procedures for airports with mandatory frequencies (MF) and air traffic frequencies (ATF). Squamish and Chilliwack are examples of accessible airports with ATFs and MFs.
Vancouver Island Flying
If you want more experience with control zones there are multiple accessible airports on Vancouver Island. For example, Nanaimo (CYCD), Tofino (CYAZ), Campbell River (CYBL), and Port Hardy (CYZT) are class E control zones, Comox (CYQQ) is a class D control zone. There are also other great MF and ATF destinations in Qualicum Beach (CAT4), Courtney (CAH3), Port Alberni (CBS8), and Port McNeil (CAT5).
The Vancouver area offers some great opportunities for pilots building time toward their commercial pilot license. The variety of 'in range' control zones, mandatory frequencies, and air traffic frequencies offer pilots the experience they need to become confident professionals. The landscape is also absolutely beautiful.
The Mountains
Learning how to fly in the mountains is beneficial to you as a pilot. Your instructor will transfer to you a range of skills that will help you to better understand conditions that are found when flying near mountainous regions. When looking for a flying job you will note that some employers seek 'mountain flying experience' as a desirable asset. Flying in the mountains is challenging. Building experience in mountainous terrain will give you additional knowledge making you more employable. The views of the mountains will leave you in awe.
Vancouver Island and water crossings
If you learn to fly in Vancouver you will undoubtedly make a flight to Vancouver Island. As mentioned, there are multiple airport destinations from which to choose. You will also get experience planning flights over water.
Seaplanes
If you are interested in getting a seaplane rating the Vancouver area has a lot to offer. There are multiple seaplane bases near Vancouver and on Vancouver Island. Getting a seaplane rating in a coastal environment is quite beneficial as you will develop experience with tides, ocean currents and swells; training and experience you would not get inland. Furthermore, glacial and mountain lakes also offer advanced seaplane training for interested pilots. The seaplane skill set you develop in coastal mountain regions is likely superior to that of flat inland training locations.
The weather
The winters in Vancouver are rainy; there is no denying that. This time can be used for ground school and studying for Transport Canada exams. The summers are quite bright and bring loads of fair weather. On June 21st of 2023, civil twilight begins at 4:23 AM and ends at 10:05 PM. That is a lot of daylight! You will also find that there is not a lot of rain during the summer months and the wind is often very light and variable. These conditions are quite favorable for flight training.
Super close to the USA for international flight training
Having the ability to easily fly to the USA during your training will also allow you to build additional confidence as a pilot. There are a few mandatory procedures you will need to follow when flying to the USA and your flight instructors will be able to help you with that. If you decide to fly to the USA you will also develop a greater understanding of the FAA airspace classifications and transponder rules and they differ slightly from that of Transport Canada. Learning to fly this close to the USA offers additional learning opportunities.
About CYPK - Pitt Meadows
Pitt Meadows Airport is a great location for flight training in the Vancouver area. They have just built a brand new terminal. But, there are more benefits to the area. Pitt Meadows has parallel runways as well as intersecting runways. Parallel runways are a phenomenon you generally see at large airports where airliners land. Learning to fly at Pitt Meadows will give you practice in parallel runway environments. There is also an intersecting runway at Pitt Meadows.
CYPK - Pitt Meadows Airport is also less busy than some of the surrounding airports. This means you will spend more time in the air rather than wasting money waiting in line for your turn to take off. Furthermore, having parallel runways also allows for more traffic in the traffic circuit. For example, renting a multi-engine airplane with an instructor costs about $480/hour. If you have to sit on the ground waiting in line for 10 minutes to take off because there is lots of traffic you will waste $80 just sitting on the ground. 
CYPK is very close to all practice locations in the area. In fact, the closest practice area is less than 2 nautical miles from the Pitt Meadows control zone. This means that you spend less time (time = money) getting to the practice area with your instructor. Furthermore, the practice area to the north of Pitt Meadows is usually less busy than other practice areas in the Vancouver area.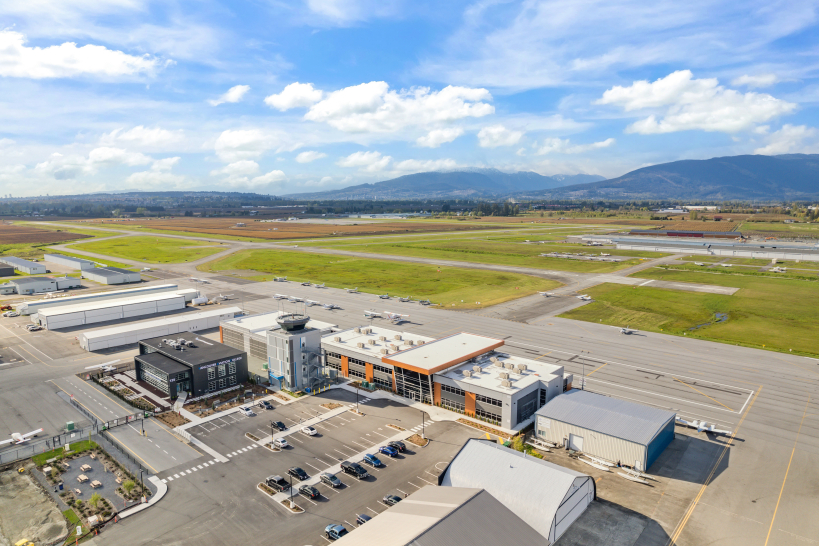 Reasons why Pitt Meadows is a great training airport
very close to the practice area saving your time and money

brand new terminal

parallel runways mean less traffic congestion

lots of aviation services and very general aviation friendly

easily accessible from the Trans-Canada Highway

seaplane bases on site
Great lifestyle and outdoor activities
If you are coming to Vancouver to become a commercial you are here study and fly. But, you cannot study and fly everyday! The Vancouver area offers some of the best outdoor activities on the planet. There are hundreds of exceptional hiking and mountain bike trails, skiing and snowboarding in Whistler as well as Grouse and Seymour. You can get on the ferry and tour Vancouver Island, go surfing in Tofino, skydiving in Qualicum Beach, fishing, and whale watching.
Should I learn to fly in Vancouver?
If I had to start my flight training over again I would choose to do it in Vancouver. There are so many positive aspects to learning to fly and living in the area. It is also a beautiful area!
lots of practice in controlled airspace and control zones
opportunities to fly into uncontrolled airports
valuable mountain and coastal experience
great weather and long daylight hours during the summer
experience planning and flying over water
you have lots of opportunities to get a seaplane rating
close to the USA for increased flying experience
Pitt Meadows CYPK is a convenient and modern airport for flight training
Great lifestyle and lots or outdoor activities
If you would like to start flight training in Vancouver please give us a call or send us an email for more information.